Chaumette Summer Salad: Strawberry & Spinach
---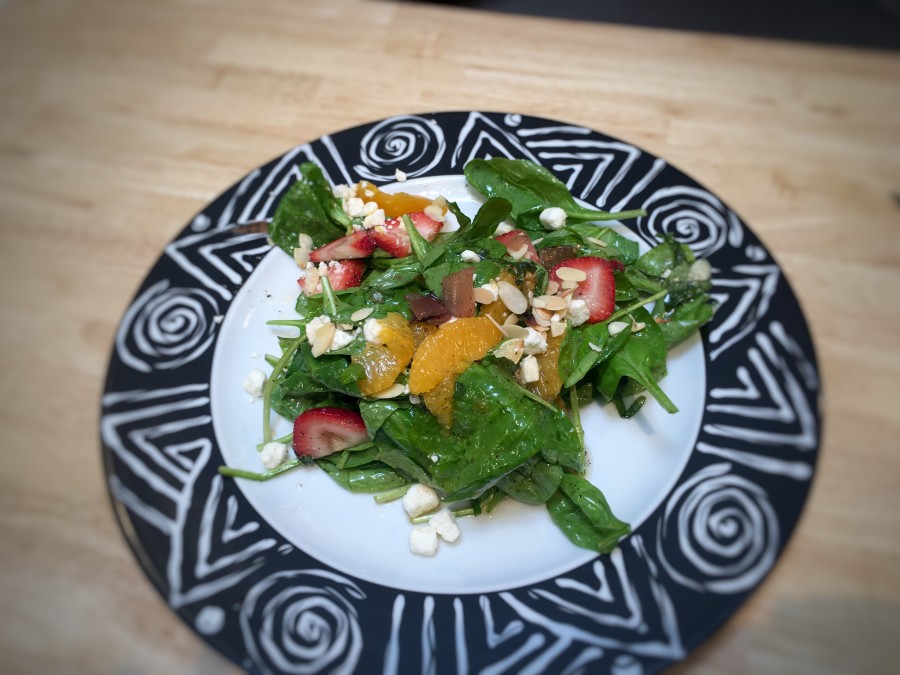 In the summer, there is nothing better a cool drink and a fresh salad! Many would say it is a staple for any summer event. With so many fruits and vegetables in season, it is almost a crime not to include them into your recipes. New on the menu this summer at Chaumette, you will see our strawberry and spinach salad. Since it is such a fan favorite, we decided to show viewers at home how to make their own when we were on Fox 2. It is an easy recipe that you can remix yourself and add your own favorite salad additions to make it your own.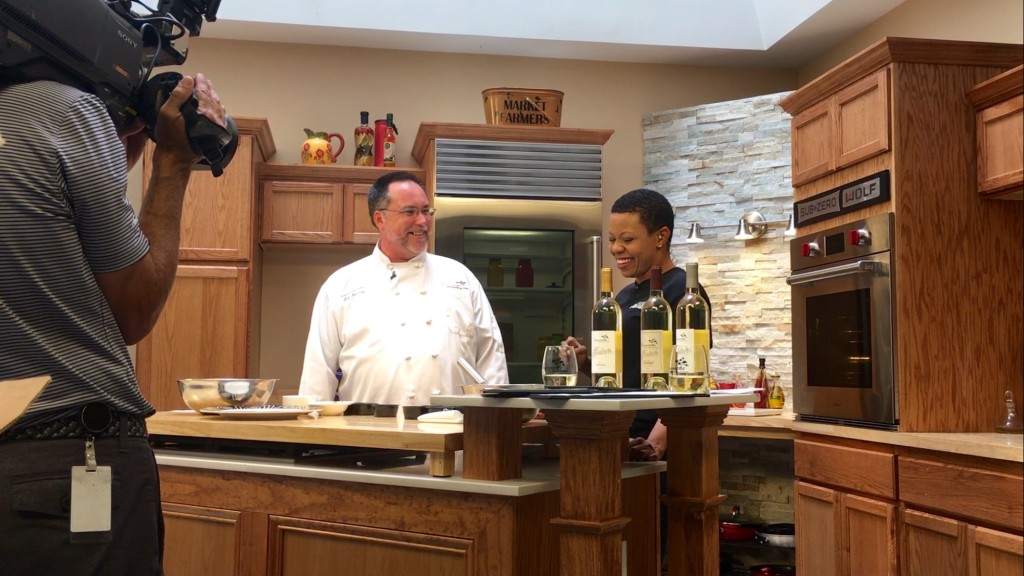 By now you should know that we can't talk food without mentioning wine. We are happy to have our new releases in the Tasting Room at Chaumette and this particular salad pairs extremely well with our Vignoles. Vignoles is the most widely planted and highly regarded white grape variety in Missouri. It is a difficult grape to grow, but a pleasure to produce.
When choosing a wine to pair with salad, it is much more difficult than it seems. The key is to focus on the salad dressing being used. You will want to make sure the acid levels in the wine either meets or exceeds the acidity levels in the salad dressing. Also, be sure to pay attention to the heaviness of the salad dressing. If you have a creamy dressing, you may want to pair your salad with a wine that has the creaminess of oak or hints of butter. It is certainly up to preference, but when choosing a wine to pair with the salad you are serving most people choose to pair with a white wine. That certainly does not mean a red wine with high acidity would not pair well, though!
We hope you enjoy this summer salad recipe Chef Rob has put together! Be sure to buy the freshest ingredients possible for the best taste!