Easter at Chaumette
---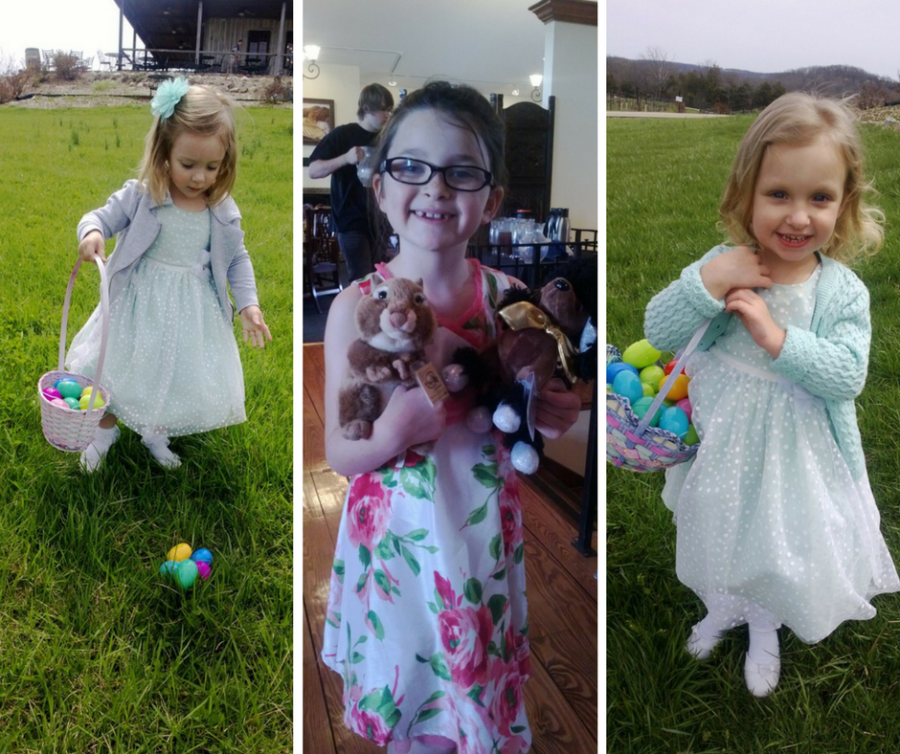 It is almost that time of year when the flowers begin to bloom, we get together with our families and friends, hunt for eggs, and eat great food. That's right, Easter is right around the corner!
We hope you'll come enjoy a day of family fun at our Annual Easter Brunch & Egg Hunt! There will be bunnies for petting and plenty of eggs at our Easter Egg Hunt that will include candy and special prizes for both kids and adults.
The children's Easter Egg Hunt is organized by age group and begins at 12:30 pm. The first egg hunt is for children ages 3 and under and will be on the front lawn. The next two happen simultaneously in different areas. Children ages 4 to 7 will be hunting for eggs in the large field near the parking lot and children ages 8 to 12 will hunt for eggs near the Chapel. Below you will find details for brunch. Keep in mind that reservations are required. To make your reservation give us a call at 573-747-1000.
Easter Brunch at Chaumette
April 16th, 2017
10 am to 3 pm
$28.50 adults
$12.95 ages 6 to 12
5 & younger eat free
Breakfast
Quiche
Baby spinach/Asiago & Swiss cheese/rich custard
Farm Fresh Scrambled Eggs
Chef's Breakfast Potatoes
Onions/peppers/garlic/herbs
Applewood Smoked Bacon
House-made Herb Pork Sausage
Cinnamon French Toast
Fruit Compote
Fresh Fruit
Entrees
Herb Roasted Chicken
Marinated and seasoned
Chambourcin Braised Lamb Roast
Roasted vegetables/natural jus
Rosemary and Garlic Roasted Pork Loin
Bourbon Mustard Demi-Glace
Soup & Salads
Creamy Roasted Broccoli & Cheddar Soup
Classic Caesar Salad
Mixed Greens with Sherry Vinaigrette
Sides
Roasted Vegetables
Fresh Asparagus
Smashed Potatoes
Baked Macaroni and Cheese
Desserts
Grand Marnier Carrot Cake
Bananas Foster Bread Pudding
Flourless Chocolate Torte
Fresh Baked Cookies
Plus other assorted Chef inspired options