The Ballroom
---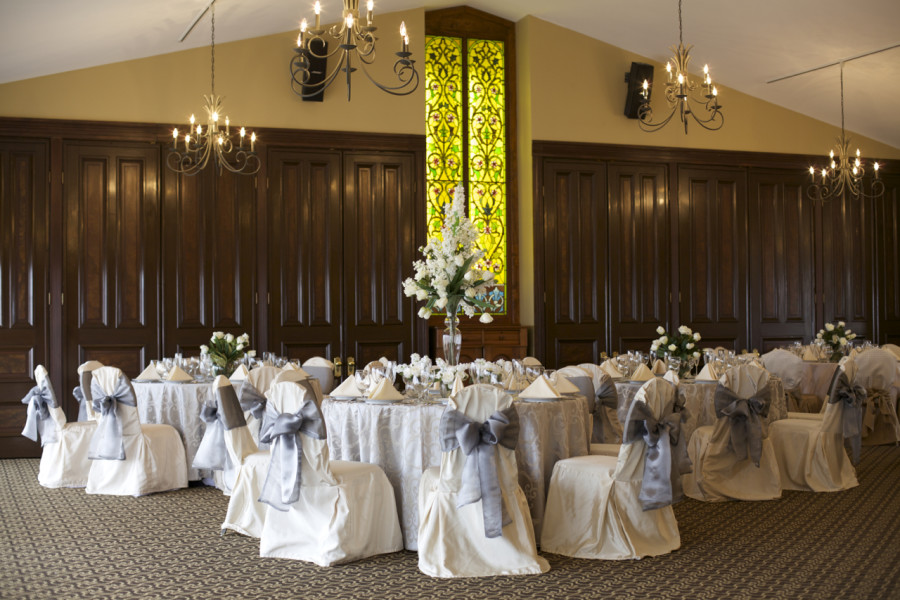 Wedding Perspective: The Ease Of A Formal Setting
The ballroom is in the heart of wine country, isolated with a formal setting that works perfectly for brides.  The Ballroom is set up beautifully to begin with, and manipulating it into what you want is easy. By simply adding chair covers to our chairs, table cloths and centerpieces, you can make the room look personalized.
Facts About The Ballroom
Brides love the Vineyard Room for many reasons.  The building is temperature controlled year round, so she will never be too hot or too cold. The room is also very classic in design, with neutral colors that will complement any color scheme. French doors open into the South Gallery overlooking the vineyards, perfect for cocktails, dancing and additional dinner seating. Brides can choose to have the doors closed, left open or removed.  The French colonial architecture of the building will remind you of the early French Colonial buildings of Saint Genevieve.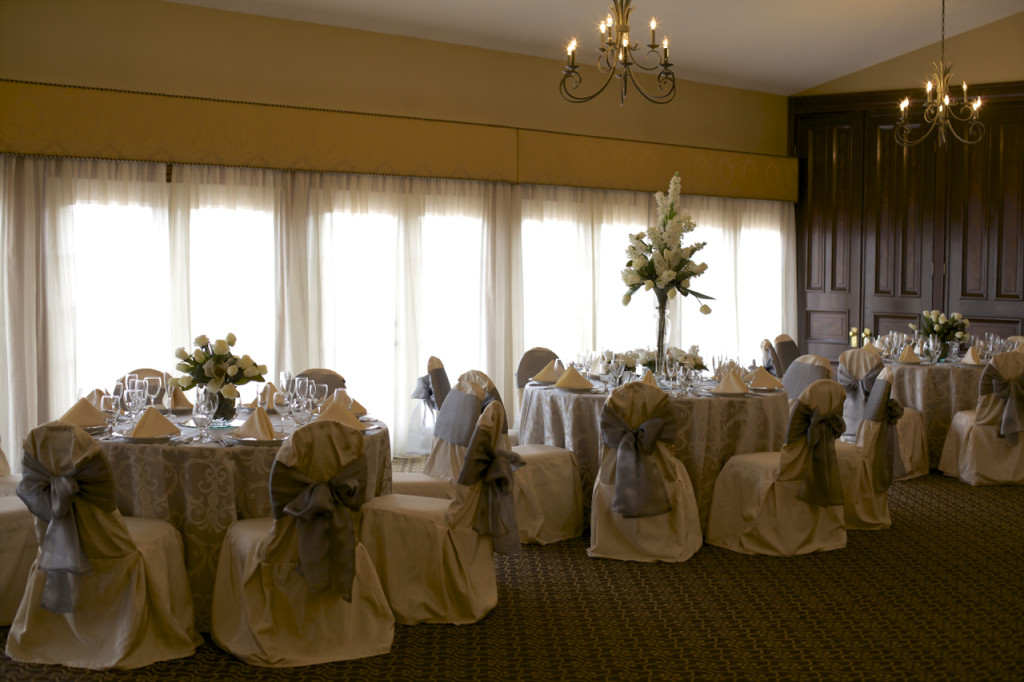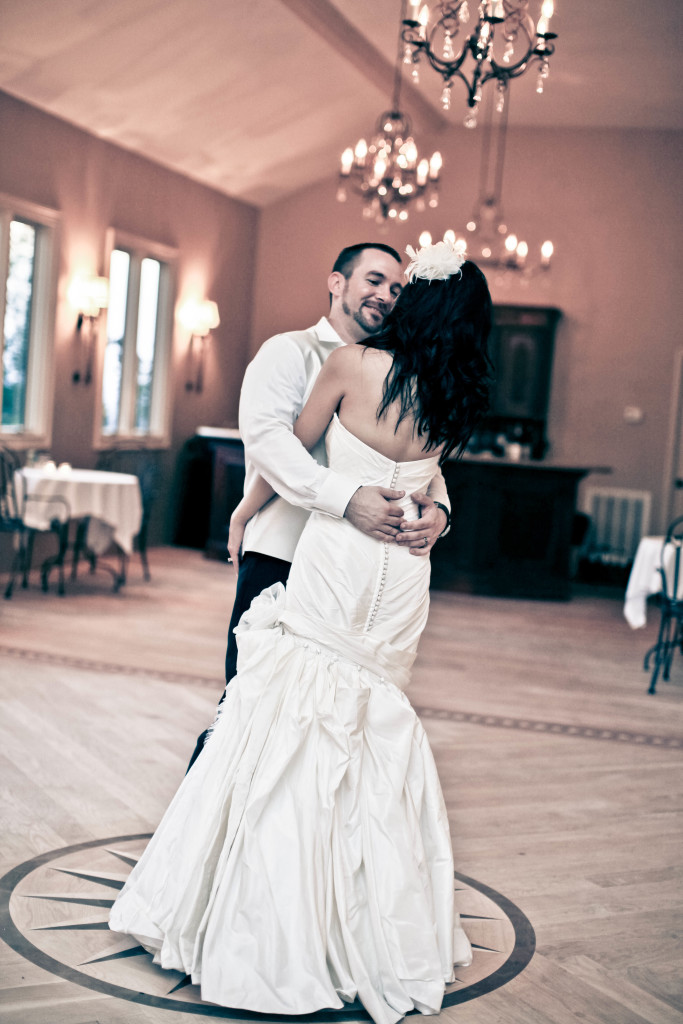 The Look
No wedding ever looks the same in the ballroom because each bride gets to take the dream painted in her mind and manipulate the room into what she has always wanted.  The room is set up in a formal way that is very easy to work with. This ballroom is more for a traditional bride and it can be made into everything she ever wanted.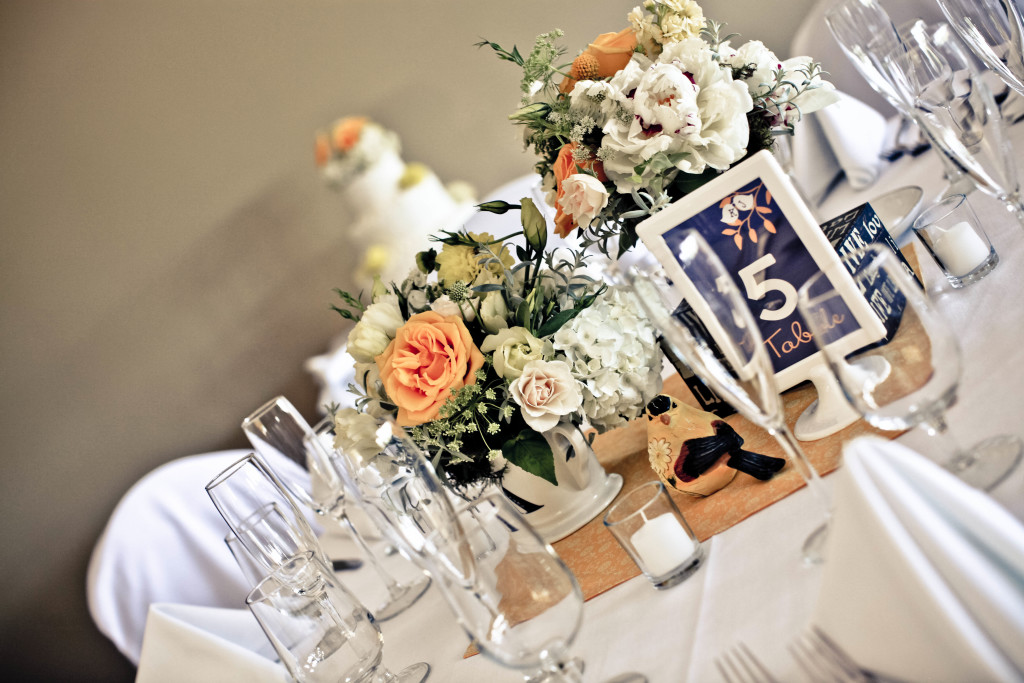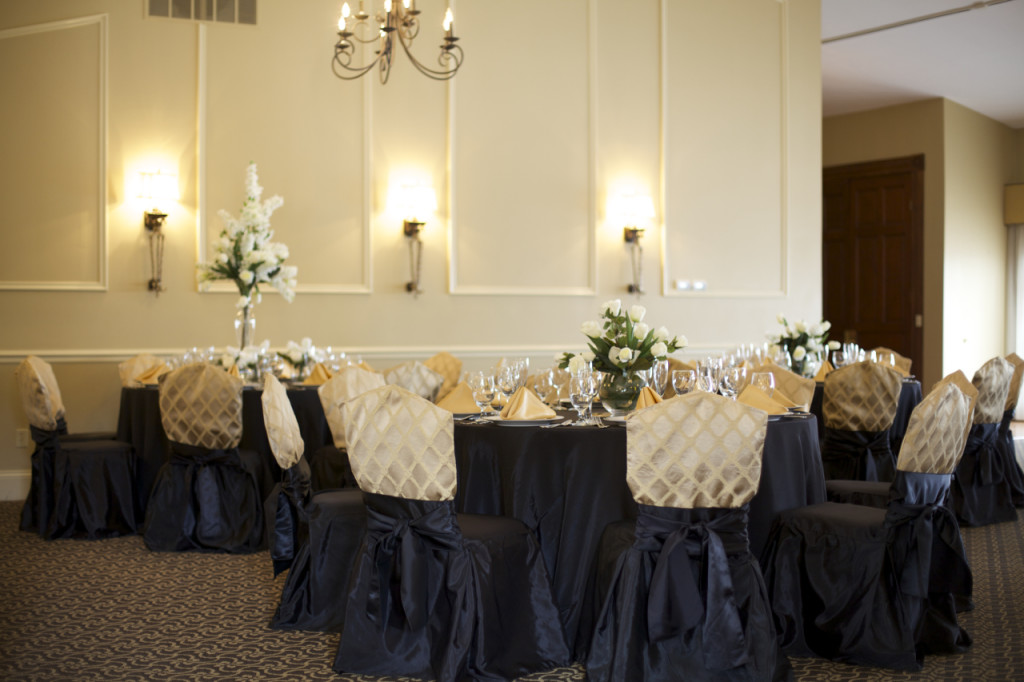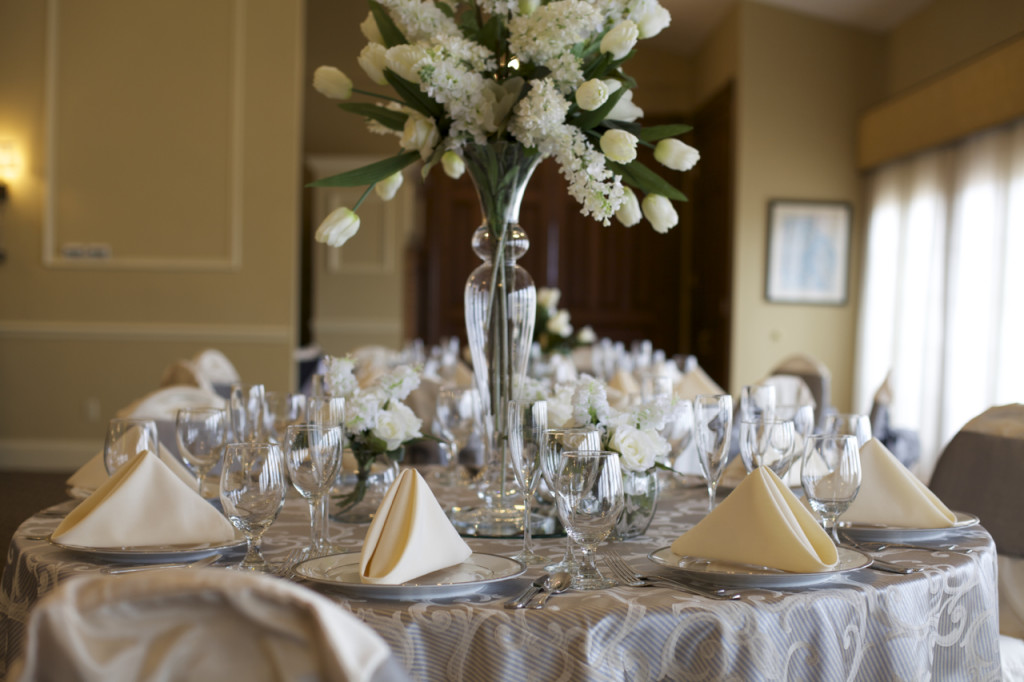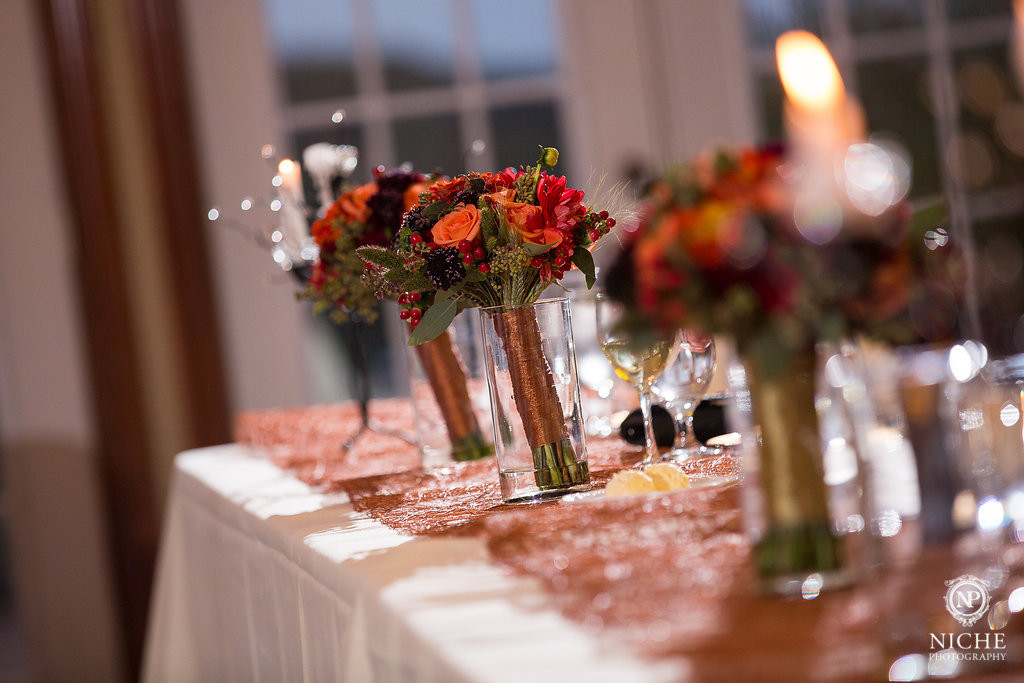 Food
Our chefs can accommodate a plated dinner for up to 200 guests easily, and we feature a second bar for larger weddings as well.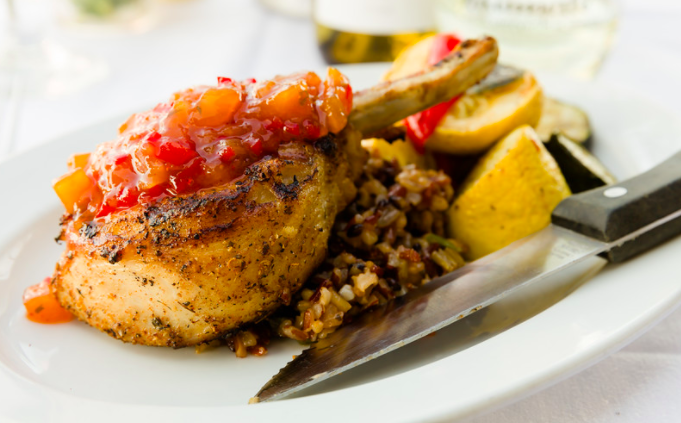 Perks Of The Inside Venue 
Having your wedding inside can be very stress relieving.  You do not have to plan according to the weather because you will be inside and covered.  A perk of our Ballroom is that you are sure to have the inside security of being dry.  However, the room also has the amenity of opening or taking off the french doors to an open patio.  The patio can stay open or it can be tented, whatever the bride prefers.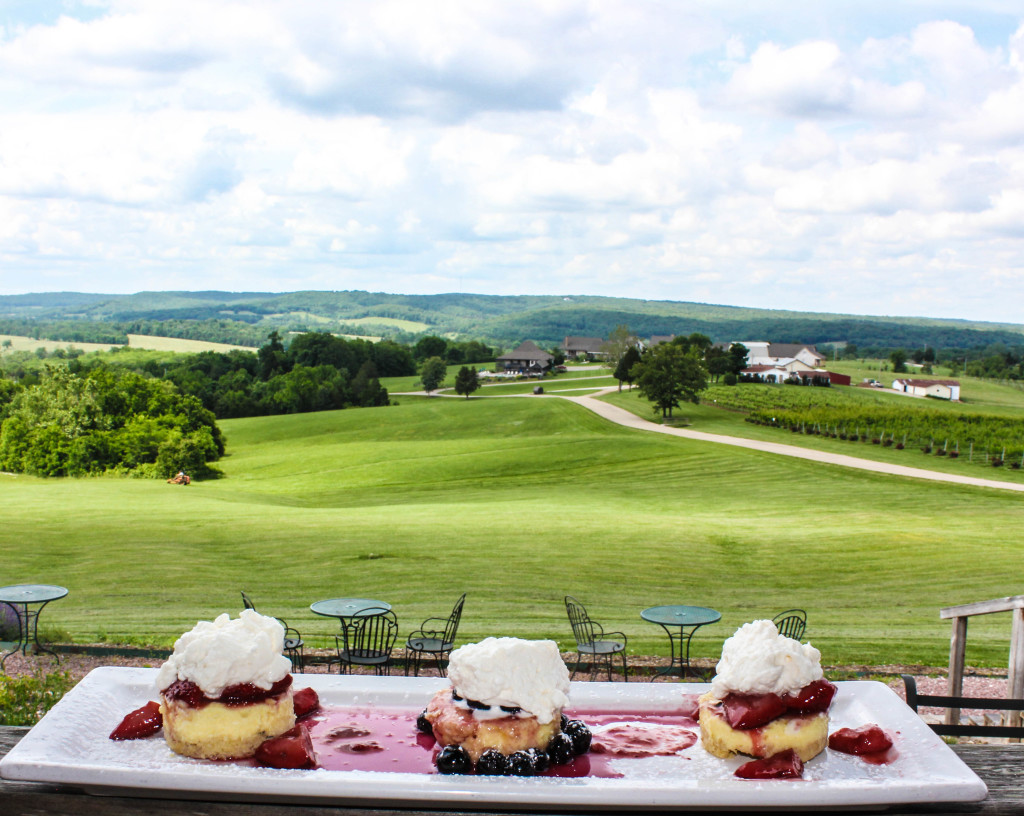 Memories
Doesn't everyone have that one thing that stands out to them at every wedding they go to?  Kwentus does, she stated " I loved how during a wedding in October of 2013, a Groom had to dance to "Sexy and I Know It" before he could take his new wife's garter off. He worked the ENTIRE room to make sure he earned that garter fair and square." These memories will stay with not only the bride and groom, but everyone that got to witness them, and they will also remember where they were.  Brides choose this venue because it is customizable, elegant, large in size, and has a great view of the vineyard.