Annual Mother's Day Brunch 2016
---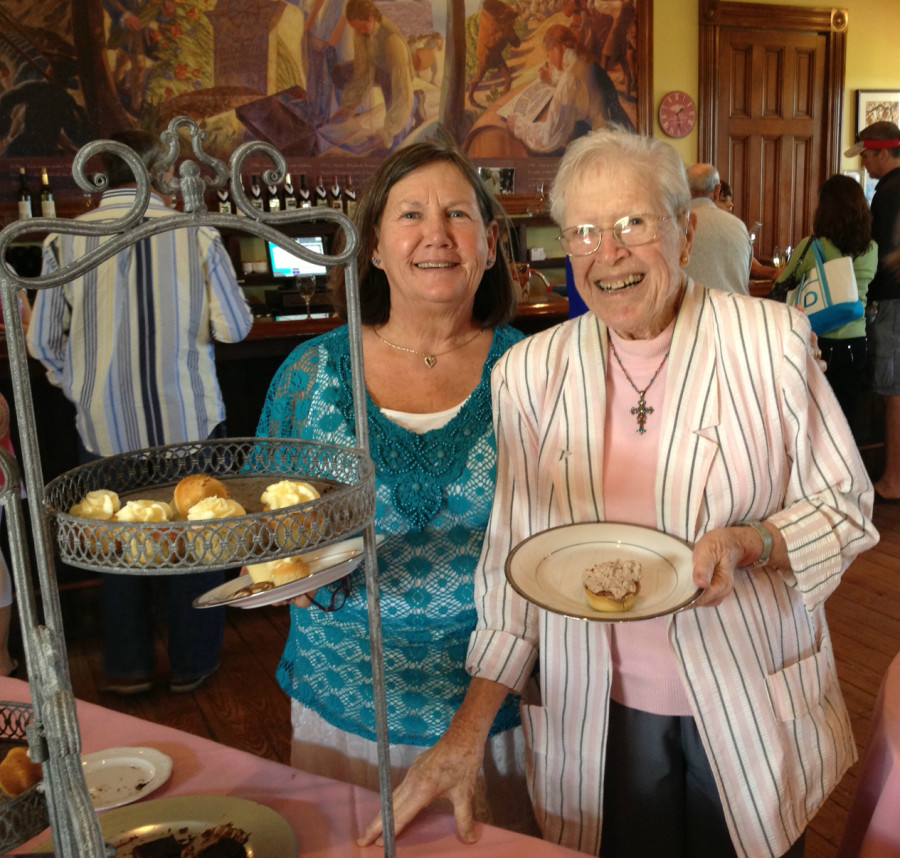 OUR ANNUAL MOTHER'S DAY BRUNCH
Sunday May 8th, 2016
10am to 3pm
$28.50 adults; $12.95 ages 6-12; 5 & younger free
Reservations: 573-747-1000.
We are honored to prepare a special meal
for your entire family this Mother's Day!
Please join us on this wonderful day for a gourmet brunch buffet,
prepared especially for moms!
Chaumette is pleased to present every mother who joins us a small Mother's Day gift.
"Mothers hold their children's hands for a while but their hearts forever." ~ anonymous
Brunch Buffet
Breakfast
Quiche
baby spinach, Asiago & Swiss cheese, rich custard
Farm Fresh Scrambled Eggs
Chef's Breakfast Potatoes
with onions, peppers, garlic & herbs
Applewood Smoked Bacon
House-made Herb Pork Sausage
Cinnamon French Toast with Fruit Compote
Fresh Fruit
Entrées
Chicken & Shiitake Mushroom Crepes
with Chardonel herb cream sauce
Beef Bourguignon
braised with our Norton wine & spring vegetables
Herb Roasted Pork Loin
wild mushroom sauce
Soup & Salads
Lobster Bisque
Fresh Spinach with Orange Marmalade Vinaigrette
Chopped Salad with Creamy Roasted Garlic & Asiago Dressing
Sides
Fresh Asparagus
Roasted Cauliflower
Smashed New Potatoes
Cheese Tortellini with Sweet Peas & Pearl Onions
Desserts
Chocolate Amaretto Cupcakes
Chocolate Dipped Strawberries
Lemon Bars with Shortbread
White & Dark Chocolate Brownies
Assorted Chef's Cookies
plus other Chef-inspired desert selections
Click here for a downloadable pdf version of this menu , and we hope to see you on Mother's Day!