A Drive To Missouri Wine Country
---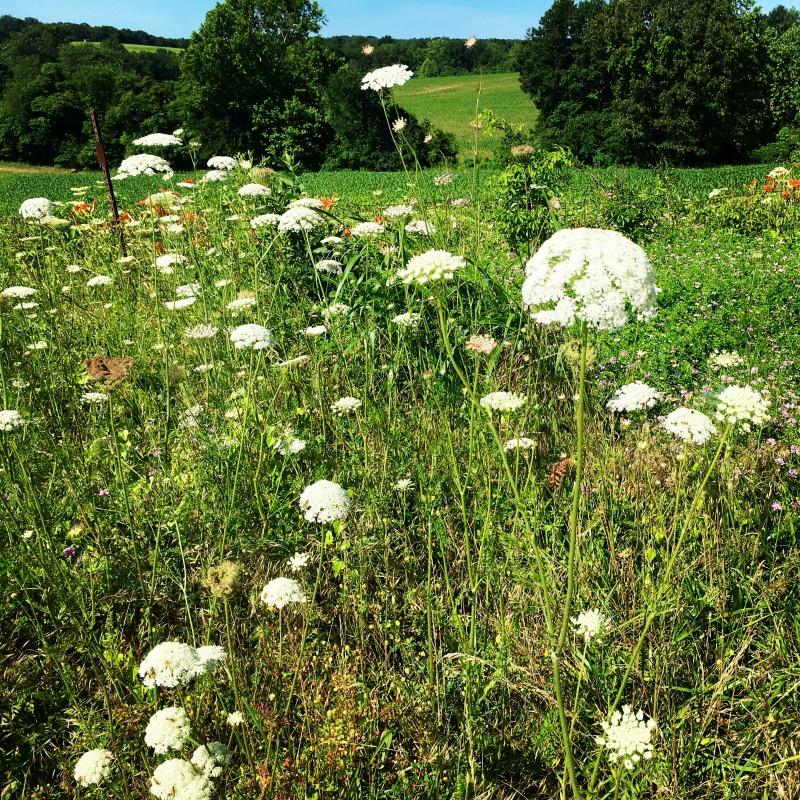 Early June is a beautiful time to come to Chaumette. If you're traveling from St. Louis and get off of highway 55 onto State Route B going south to head to some Missouri wineries, you will pass by various kinds of growing crops. Corn, wheat, soybeans (which everybody just calls beans), and hay are in various states of growth. You will notice corn growing up where there was a soybean field last year. Or wheat growing up in one of last year's corn fields and beans growing up in last year's wheat stubble. What you're looking at is a kind of farming called no-till drilling. The days of farming that consisted of turning over the soil in the fields with a plow and then harrowing to smooth things out are virtually over. Fields are not turned over anymore. Instead, they are drilled. The idea is by not turning over the soil, there is less erosion and the remains of last year's crop produce a kind of "green manure" that is last year's corn stalks. This eventually rots and becomes a part of the soil. As does last year's wheat stubble, and the remnants of soybean plants.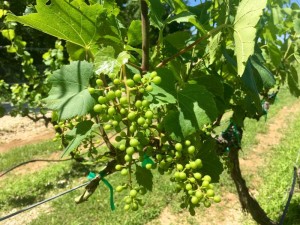 The stretch of highway that you first encounter is largely row crops, but when you get to the town of River Aux Vases and south you will start to encounter cattle country. You will notice an absence of planted fields and instead, you see wide open pasture country. Black Angus and other breeds provide the scenery for the rest of the way to Chaumette.
Orange lilies have just come into bloom. In some areas along the route, they form continuous ribbons of orange. Queen Anne's Lace is in full bloom along the roadsides, along with a variety of wildflowers. It is a beautiful trip down to Chaumette in Missouri wine country!
The abundant rain accounts for the rapid growth of the grapevines during this period. A grapevine will grow 1-2 inches every single day during this prolific time. Most of our trellises consist of a fruiting wire about 3 feet off the ground and 2 double strands of catch wires. The top 2 of which are between 6 and 7 feet off the ground. Most of the shoots on the Chardonel now extend above the top 2 catch wires. The vines are growing like mad, and that is good.
A couple of weeks ago, we had bloom and berry set. So now when you walk through the vineyards, you see many clusters of BB size and bigger grapes. They will continue to grow in diameter and around the first of August they will start to color. It looks like a good crop at this point.
Thank you to those who joined us on Mother's Day for brunch this year. It was a delight to host your special day!
We hope to see you soon!