How Chaumette Winery Got Its Name
---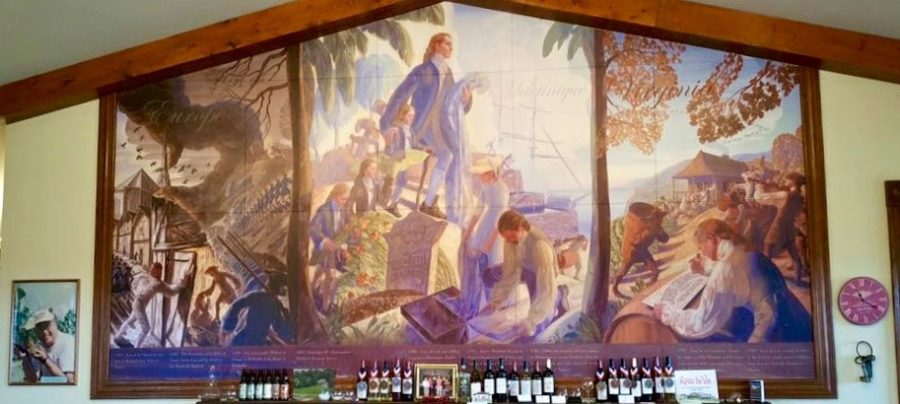 By: Rodney Toombs, Tasting Bar Manager
I get asked every day what the mural behind me at the Tasting Room Bar represents or how Chaumette got its name. It is a story rich with history and we were lucky enough to have the incredibly talented Missouri artist Bryan Haynes paint a mural depicting the story of Jean de la Chaumette.
It starts in 1664 when Jean de le Chaumette was born in Rochechouart, France. Due to the revocation of the Edict of Nantes, the Huguenots (French Protestants) started being persecuted. Jean and his family fled to England. This was the biggest exodus of people out of France in history. Over 450,000 people left France because of this persecution. Almost immediately Jean joined the British army and served under William of Orange in the Battle of Boyne.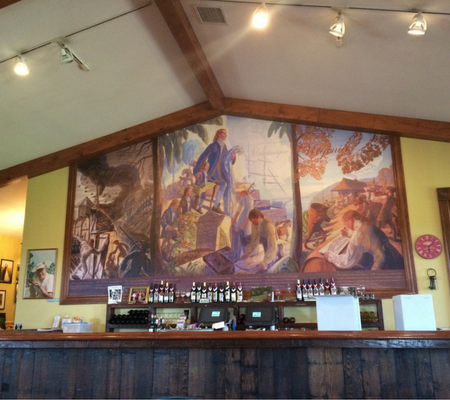 After leaving the army Jean marries Elizabeth Bourgeois Bouvet and they have 4 sons. They decide to move to Martinique in the British West Indies and go into the indigo dye business. At the age of 44, his wife Elizabeth dies in an epidemic. Later, Jean decides to leave Martinique. Jean leaves his oldest son Antoine and his wife to run the business while he takes his 3 youngest boys and goes to Stafford County Virginia.
It is 1723, so keep in mind that it is still a British colony. He decides, "Since I am going to live the rest of my life on British soil, I will anglicize my name." Jean changes his name to John Shumate, which is Hank Johnson's (Chaumette Winery's owner) mother's maiden name. Hearing the story of Jean de la Chaumette his entire life, when Hank purchased the property it was a no-brainer to name the winery Chaumette. Next time you come to the Chaumette Winery Tasting Room, take a good look at our mural and ask about the game hidden in the work of art.