Wedding Advice From Our Experts
---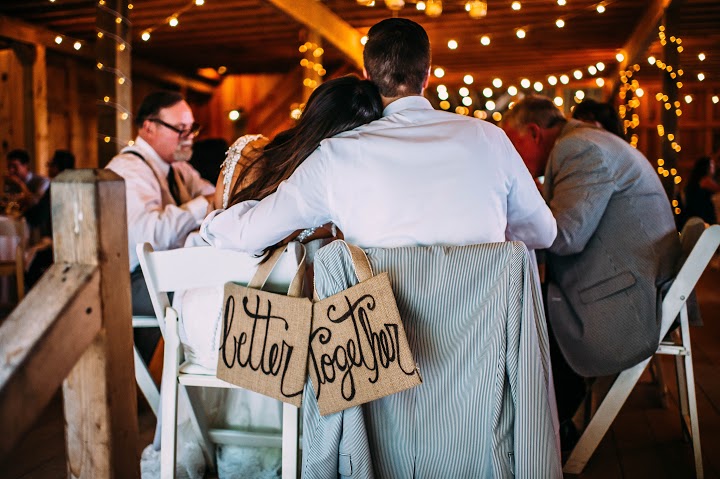 Your wedding day takes many months of planning and deciding on every detail can and will be tough. Nevertheless, the stress that comes along with wedding planning is inevitable (sorry to tell ya, ladies!). However, our expert wedding coordinators here at Chaumette, Sharon Robbins-Kwentus and Beth Caldwell,  have shared some pieces of wedding advice that will help ensure that your big day is one to remember.
Seating
Assign tables, not seats. Guests will know where to go and will feel more comfortable, and it is less stressful on you. Open seating is actually really stressful in the moment for the guests, the couple, and the staff around. It slows everything down.
When bringing your table assignments, make sure they are in alphabetical order, not grouped by table. I stress this wedding advice every chance I can get. Imagine being 1 of 100 people and having to find your name as it is randomly distributed by a table number you are not familiar with… it will take a while and you will be surrounded by 99 other people doing the same thing. Now imagine being 1 of 100 and walking up to a sign, and able to go straight to the first letter of your name to find your table. It will take you seconds and there won't be a crowd of people around you because it took them seconds to find their names as well.
Organization

Use Excel or a similar program to keep your guest list organized. Have a column for the last name, first name, table number, age, if they have RSVP'd, if they are coming, if they can't come, their address, phone number, and email address. Start this from the day you start your guest list. You can then use the sort feature to organize them for each task your encounter.
Keep it simple
Keep it simple and let your relationship be the focal point. Find the quirks in your relationship and show them off. Have a silly nickname for each other? Use it! If you call him stud muffin, then maybe serve muffins instead of cupcakes or cake. If the first present he bought you was a carnival ring with a fake sapphire, then consider making sapphire one of your colors. Find the things that are important to the two of you and use them. This above all else will make it your day and no one else's.
Ask for help
One of the most important pieces of wedding advice that people are sometimes afraid of is to ask for help! Lots of your friends and family want to help. Let them. If you hire help, use them. Do whatever you can to turn the day over to those you have hired or those that want to help so you can just enjoy the day. You don't want to be doing the decorating; you want to be able to walk into the room and in awe of how it came together while you were being pampered.
Remember it's your day!
The last wedding advice we give to you, it that, after your ceremony, take 15 private moments to be married. You just joined your life with your best friend in front of so many witnesses. Take 15 minutes to get a drink and just be together and to let the stress and activity of the day fade into the background. Pick someone to stand by the door if you must, but do not let the photographer, parent, bridesmaid, or anyone other than you and your spouse be in that space for those 15 minutes. These will be the best part of your day, I guarantee it!
When it's all said and done, your wedding day will be memorable no matter what. Don't sweat the small stuff because in a month or year from now it won't matter – what will matter is that you're married!