Chaumette Wines Bring Home Big Awards From Top International Wine Competitions
---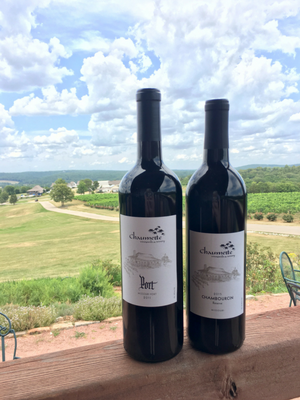 STE. GENEVIEVE, MO- July 24th, 2017. Chaumette Vineyards & Winery, located about an hour and a half south of St. Louis, is pleased to announce their awards from the San Francisco International Wine Competition (SFIWC) and the Tastings World Wine Championships.
Chaumette chose to enter the two competitions this year due to the prominence each competition holds. "We feel strongly about the quality of our wines and wanted to enter wine competitions that judge wines from all over the world to show where our wines stand internationally," said Hank Johnson, Owner of Chaumette Vineyards & Winery. The San Francisco International Wine Competition is the largest international wine competition hosted in the United States with over 4,000 entries in 2017. The Tastings World Wine Championships is the oldest annual international wine competition. Each competition is a blind tasting that has medal-based awards. The Tastings competition is also based on a 100-point scale (100 being best), giving each wine a numerical score along with a medal.
The wines Chaumette entered into the competitions this year were the 2015 Unoaked Chardonel, the 2015 Reserve Chambourcin and the 2011 Port. These were chosen in order to represent the variety of wines Chaumette and the Missouri wine industry as a whole provides.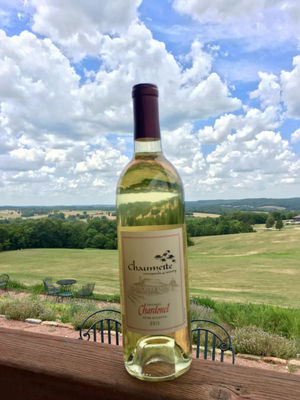 2015 Unoaked Chardonel– received a gold medal and Chaumette's highest score yet. The Tastings competition awarded the vintage with a score of 93 points!
2015 Reserve Chambourcin– received a silver medal from both Tastings and SFIWC along with a Tastings score of 89 points.
2011 Port -received a silver medal at SFIWC and a bronze at Tastings with a score of 83 points.
Winemaker, Henry Johnson, is eager to work with the wines in order to make the 2017 vintage the best Chaumette has ever seen. All Chaumette wines can be bought at the winery's Tasting Room and Grapevine Grill restaurant and select wines are available to purchase online at www.chaumette.com
About Chaumette Vineyards & Winery
Established in 1990 by Hank and Jackie Johnson, Chaumette Vineyards and Winery is located in Ste. Genevieve County, Missouri. A unique winery destination in the Midwest, Chaumette is dedicated to handcrafting award-winning wines, while offering destination activities and amenities including an internationally-inspired culinary program via the Grapevine Grill Restaurant; wine tastings and live entertainment; and luxury accommodations in elegantly appointed villas to own or rent.
###