Celebrating Valentine's at Chaumette
---
Celebrating Valentine's with the one you love at Chaumette offers many great advantages. Although Valentine's Day falls on a Tuesday this year, that does not mean you can't celebrate the weekend before or after with a romantic dinner. Chef Rob has put together a list of mouth watering features for you to enjoy when dining at the Grapevine Grill.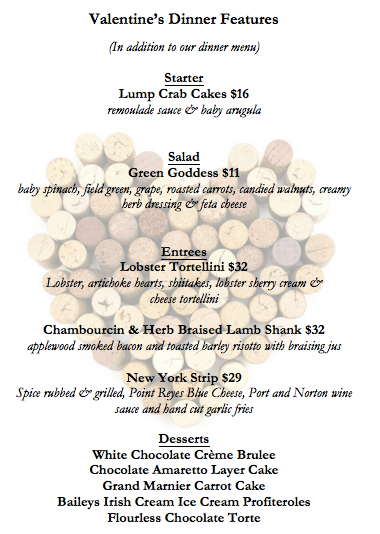 Enjoy these features not only this weekend but next weekend (2/16-2/19) as well. Keep in mind that we still have villas available for next weekend. Between the delicious wine, indulging at our restaurant and enjoying the seclusion our villas offer you will be sure to have a great Valentine's celebration with the one you love.
To make reservations at the Grapevine Grill or to reserve a villa, give us a call at 573-747-1000!