Recent Chaumette Press
2017
In their 2017 Spring-Summer edition, St. Louis Bride magazine featured a beautiful Chaumette barn wedding. Brooke & Matthew had their wedding ceremony on the barn lawn and held the reception in the barn following the ceremony. Take a look at how they mastered rustic elegance at Chaumette here.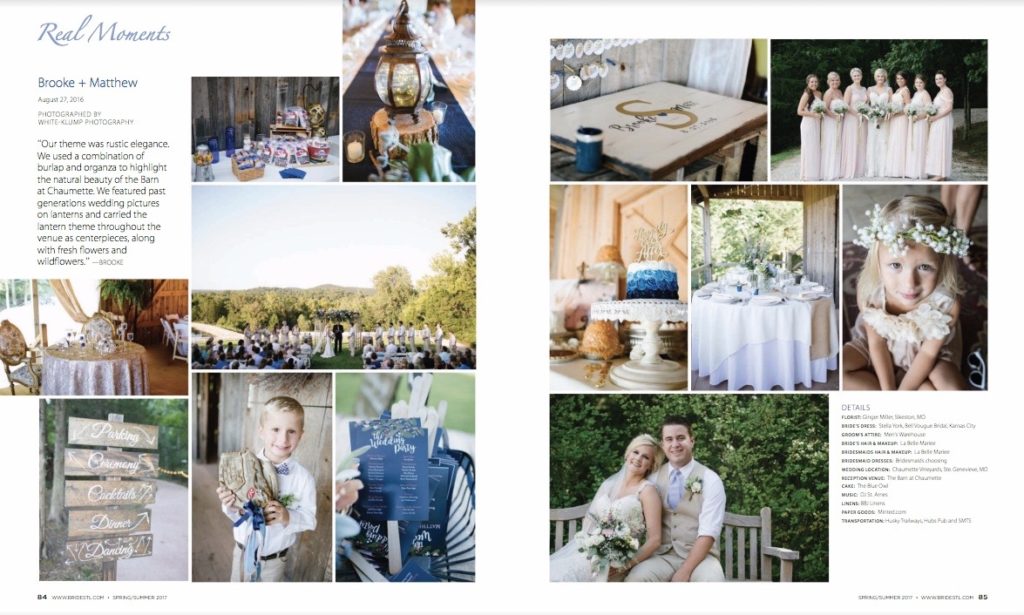 Thanks to our Chaumette couples, we received the Couples' Choice Award from Wedding Wire! Learn about our venues here.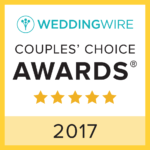 ---
 2016
See what it is like when you take a Missouri Staycation in Ste. Genevieve as journalist Dorothy Weiner shares her experience while staying at Chaumette and taking advantage of the activities on property and nearby. Read it all here.
Fox2Now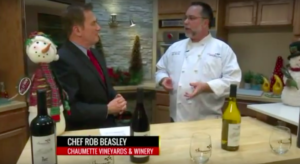 Executive Chef Rob Beasley stopped by to talk about serving wine during the holiday season. Take a look at his tips here.
We are thrilled to have received The Knot's Best of Weddings award for the 3rd year in a row!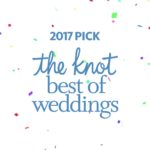 Style Me Pretty, a popular wedding website, wrote about a breathtaking Chaumette wedding in an article titled "Rustic Romance Done Oh-So-Right." Take a look at the photos and feature here.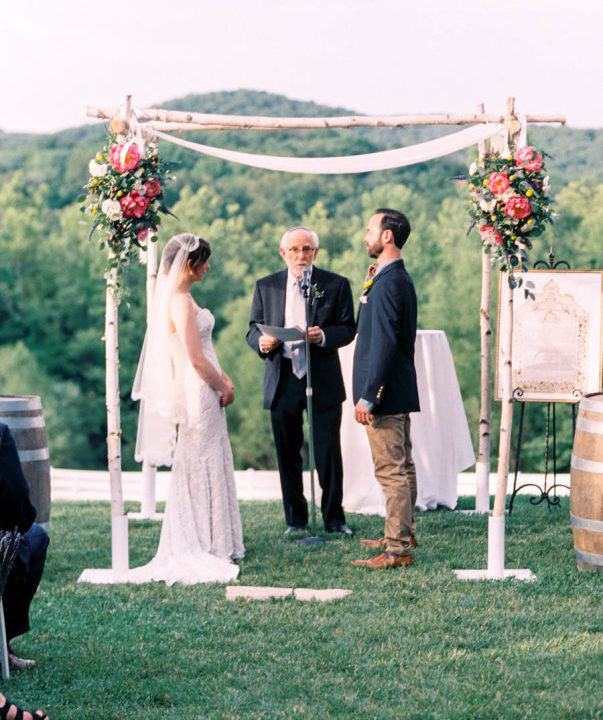 Fox2Now
Executive Chef Rob Beasley shows us how to make his super simple summer salad and talks a bit about our summer Sunset Series featuring talented saxophone player, Gerry Huggins. Click here to watch.
Chaumette was voted "Best Regional Winery" in the Feast Magazine 2016 Feast 50 Awards. Thank you to all who voted! Take a look at all the winners here.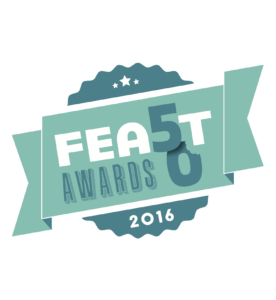 The Knot Magazine
Chaumette was featured in the Missouri & Kansas version of The Knot Magazine. The beautiful photos of the magical barn wedding were taken by Ashley Fisher Photography. Take a look at the spread below.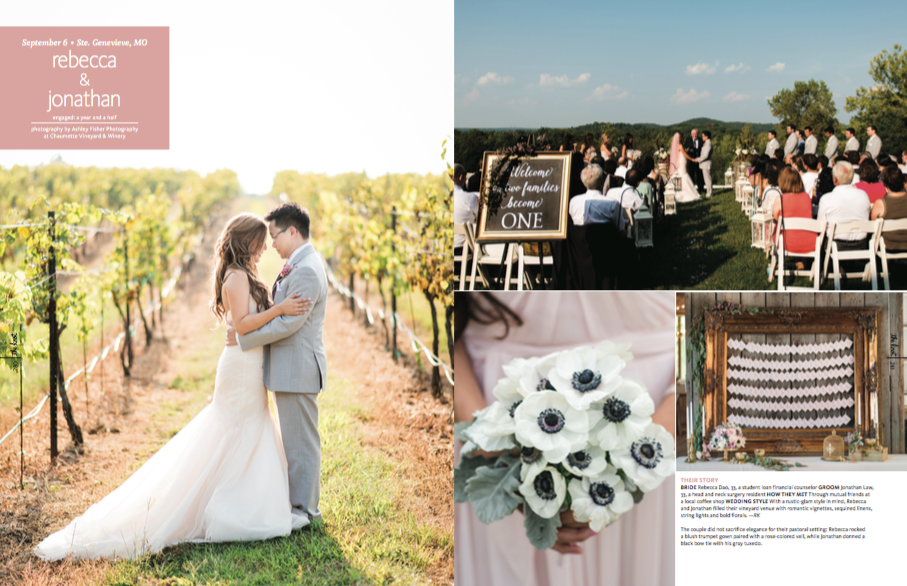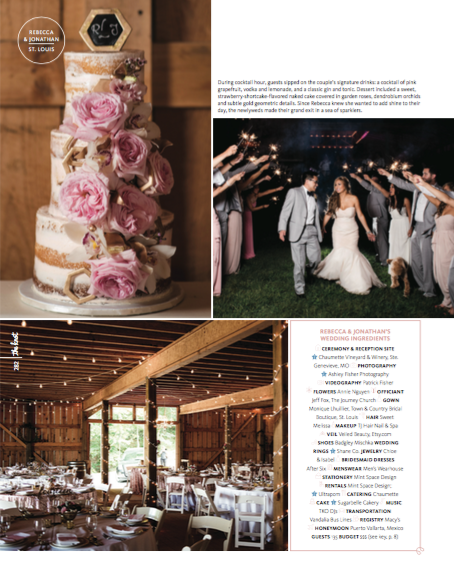 In an article titled "River Roots," Delta Sky Magazine mentions Chef Rob Beasley and the Route Du Vin. Click here to read the article.
Sauce Magazine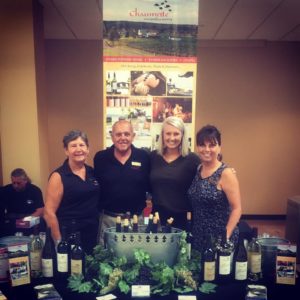 Chaumette was voted "Favorite Local Winery" by the readers of Sauce Magazine. The victory included an invitation to Sauce Magazine's annual Saucy Soiree- an event we love attending every year. This was Chaumette's 11th consecutive year as a Reader's Choice winner. Take a look at all of the winners here.
---
2015
PBS Nine Network featured us in their documentary, "Where The Rivers Run," that aired November, 2015, showcasing compelling images of Missouri's beautiful landscape which serve as an inspiration to artists, chefs, farmers, vintners, scientists, environmentalists and naturalists.
New York Times
It was fantastic to host  New York Times writer Kim Severson at Chaumette in October when she interviewed our friend Veronica Baetje of Baetje Farms about her world- class cheeses!  Ms. Severson included Chaumette's Exec Chef Rob Beasley's recipe for Roasted Grape & Butternut Squash Bruschetta, too.  Click here to read the New York Times article and view Chef Rob's Bruschetta recipe.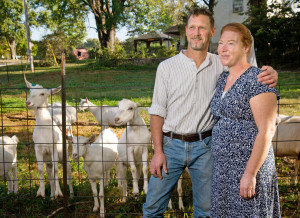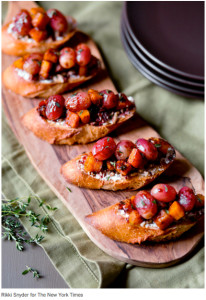 St. Louis Post Dispatch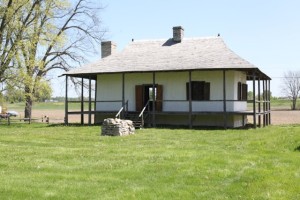 Prospect of National Park Includes Bequette Ribault House: our historic museum in Ste. Genevieve, The Bequette Ribault House & Hospitality Center may soon become a National Park. Read the story by clicking here.
Fox2Now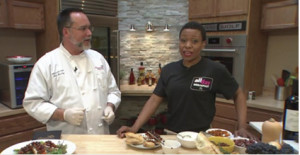 Chaumette Exec Chef Rob Beasley shares great harvest season cooking ideas with Fox2Now Reporter Kim Hudson. Click here to watch.
Fox2Now 

Chaumette Executive Chef Rob Beasley chats Cajun cooking w/ Fox2Now Reporter Kim Hudson. Want to know more about what inspires our Exec Chef Rob Beasley? He told Fox2's Kim Hudson a bit about his Louisiana upbringing & how his grandmothers' Creole & Cajun cooking initiated his culinary career early on! (Recipe included in video for his Cajun BBQ Shrimp!) Click here to watch.